Professional Training for Good Enough Parenting Facilitator Certification
Become a Good Enough Parenting Facilitator​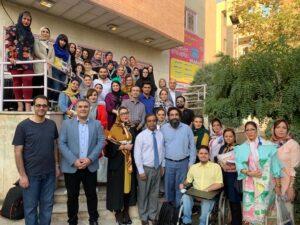 Interested parties need to complete all seven modules that are offered. They must also listen to the additional video for facilitators. As an alternative to the online course, interested parties may also attend one of our live in-person workshops.
After completion, they will then have to pass a test that will assess their knowledge on the basic concepts of Good Enough Parenting. Upon passing the test, they will be awarded a Good Enough Parenting Facilitator's certificate.
• Counsellors
• Therapists
• Psychologists
• Social Workers
• Case Workers
• Family Life Educators
• Lay Leaders and Clergy involved in family ministries
Certified GEP Facilitator
Completing the GEP Professional Training qualifies participants to be a 'Certified GEP Facilitator'. This enables him/her to utilize the principles of GEP for one-to-one sessions with clients, as well as for small group discussions (maximum 15 people).
Good Enough Parenting Model: The interplay of different factors on the outcome of parenting
Core Emotional Needs
18 Negative Schemas
14 Positive Schemas 
Three broad Coping Styles
Nurturing vs Exasperating Interactions
Specific ways to meet Core Emotional Needs
Vortex of Conflict Escalation (and how to avoid it)
Empathy and Validation of Feelings
Nucci's Four Domains of Moral Teaching
Age-appropriate Empowerment
Needs, Wants, Rights and Privileges
Learning-Oriented vs Performance-Oriented Goals
Power of Being Vulnerable and Forgiving